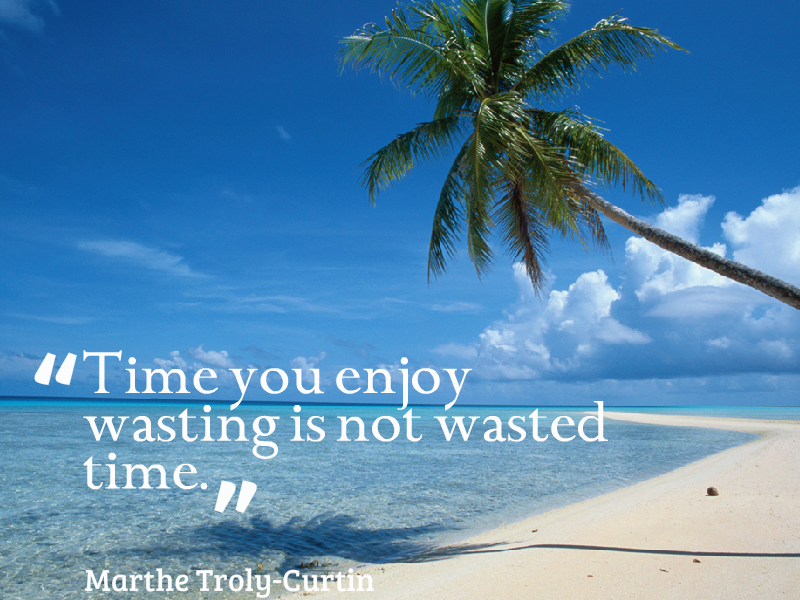 Graduate school papers and tests, lesson plans, studying, cleaning the house, etc. All of these things take up a lot of my time. My brain doesn't like to let me waste time, and I usually feel guilty about watching too much YouTube, and I tell myself that if I don't do something productive, I will have wasted my evening. But at the end of the day I like to come home and relax. Not only that, but I need to get my brain to stop configuring situations that may or may not turn into reality. As a young adult, I have lots of options. The world is open to me, but that comes with a lot of scary possibilities.
As an expat, I have the choice to continue my journey or to "go home" – which is actually only a figurative expression, since I pay the bills here. The more I live abroad, the more I find myself considering this my home. I may not stay in this apartment for much longer, and I may move around some, but to me, this is home. Expatriates have a lot of courage to move their lives abroad, and it's almost a slap in the face to ask us if we are "going home" for Christmas or after our contract ends. Of course, there are those who consider their year or so abroad a temporary thing or a way to stall entering the real world, but I know so many more expats who think of this as their home rather than a stop on the way.
I understand what my parents or teachers mean when they ask this question, but I still want them to recognize that I am an adult making my decision to live and work where I please. I want them to understand that I am making a living here and that even if I don't decide to move back to the States, it has more to do with how much I love living here than the reasons that added up to me packing up and moving abroad.
Some expats are just in it for the money. Some just wanted to travel and this was the only way they could. Most of these people end up hating where they are and blathering on to others all the reasons why they should never follow in their footsteps to misery. However, most of the people I have personally met through expatriating have been bright, cheerful, optimistic young men and women who want a little more spice out of life. We may not always know where we are going or how we will get there, but to us, that is far more thrilling than the prospect of living within our comfort zone at "home".
But I digress. As much as I love being an expat, meeting people from around the world, teaching my students and those in my community about my home country as I learn about theirs, I have stress, worry, and doubt just like everyone else.
That's why, when I come home, I decide to read, play video games, or watch Korean and Japanese dramas. When I am feeling really homesick, I will watch American TV. No matter what I do with my time after work, I feel it brings me out of my own mind and into someone else's. Video games help give me some control, but it comes with the thrill of the chase and the threat of the consequences if I mess up. I love reading fiction for the sheer reminder that my life is hopeful and I have the power to change my attitude about my situation. No matter what people tell you, culture shock is not a one time thing. It is a process that hits you when you least expect it. Some days are excellent and other times you feel isolated and want nothing more than a plane ticket to anywhere else.
Keeping up with current dramas help me relate to my friends and students. I remember watching Shitsuren no Chocolatier every week, excited to talk to my students about who they liked best and why. Dramas give us great insight on how our own minds work. Two people can watch the same one and end up with vastly different opinions. When I discuss the outcomes of dramas with my friends and students, I understand them a bit better. I get to explain how I would feel in their situation, and I learn how others' differ or relate to me.
I also learn songs in other languages, so that no matter who I end up in a karaoke room with, I have a secret weapon that will make us instant best friends. In Hong Kong, I sang in Chinese, in Japan I sing everything under the sun, and in Korea I sing some of my favorite Kpop or drama OSTs. Music, literature, dramas, and video games have been the primary ways I have connected with others. Fandoms are how I made most of my friends. It gives us something to connect over, no matter where we were born, where we are living, or our job title.
In a world where expatriates and immigrants sometimes feel alone on a ship without a port, entertainment can be both a solitary endeavor and a guiding light to others who share our thoughts, passions, and perspective on life. The stress of being an expat will (hopefully) never make me reconsider why I chose to do this in the first place. Because at the end of the day, I have a nice Korean drama to curl up with, and my Kindle holds my personal, portable library of voices telling me it's not all so bad.
How do you recharge after work or on the weekends? Do you feel more or less relaxed after "time-wasting" activities?