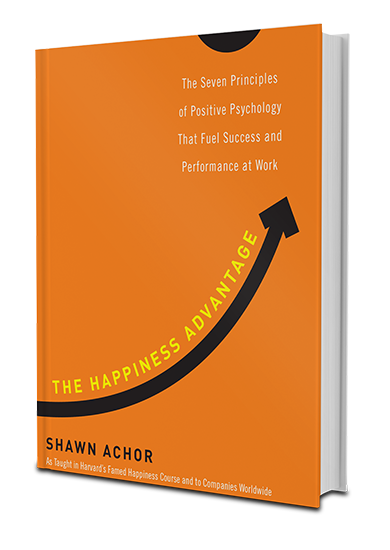 I watched a TED talk recently about positive psychology and loved it so much I knew I needed to read the whole book. Shawn Achor started out as a student at Harvard and realized that although he saw his time there as a privilege, those who did not were often unhappy. He went on to become a Resident Assistant and a professor at Harvard, where he continued to study how happiness and success are related.
The book The Happiness Advantage definitely delivered even with my high expectations after watching the talk. Achor brings together different theories of positive psychology and shows how the way most people seek success before happiness is backwards. The main point of the book is that we should seek to have a better mindset about the things that add stress to our lives and that by being grateful and feeling more in control (essentially feeling happier as well) success would follow.
I started reading this book one weekend and the next Monday and Tuesday at work I definitely noticed how I could improve my mindset and set myself up for success by being more positive about each situation. A lot of people might dismiss the theories in this book by saying the science behind them is not really science and that these theories are common sense, but Achor even addresses this. He says that even though most of what he writes is common knowledge, most people forget it in the heat of the moment or in the middle of a stressful situation. I really think this book is useful for everyone, especially those with jobs they started out excited about who are now bored or feeling stuck.
I already noticed an improvement at work thanks to reading this book and I hope I can continue reinforcing my positive mindset at work and in my daily life. Some of the beginning of the book was hard to read because it talked about stressful situations, which made me feel stressed just thinking about my own, but a better part of the book made me smile and brought together lots of similar ideas for creating a better mindset that will allow me to spread positivity wherever I go.
I am glad I get to start the new semester, my final semester teaching in Japan on the JET Program, with the things I learned from this book in mind. I will definitely have to go back through it and take more notes and remind myself of all the great ways to improve my happiness and position me for greater success.