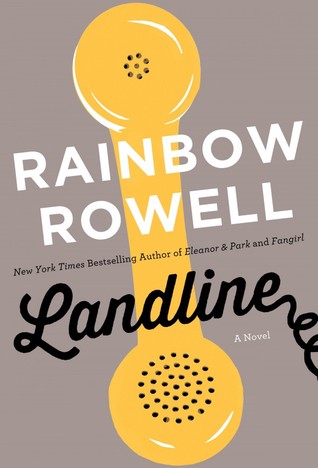 Georgie McCool knows her marriage is in trouble; it has been in trouble for a long time. She still loves her husband, Neal, and Neal still loves her, deeply — but that almost seems beside the point now.

Maybe that was always beside the point.

Two days before they're supposed to visit Neal's family in Omaha for Christmas, Georgie tells Neal that she can't go. She's a TV writer, and something's come up on her show; she has to stay in Los Angeles. She knows that Neal will be upset with her — Neal is always a little upset with Georgie — but she doesn't expect him to pack up the kids and go home without her.

When her husband and the kids leave for the airport, Georgie wonders if she's finally done it. If she's ruined everything.

That night, Georgie discovers a way to communicate with Neal in the past. It's not time travel, not exactly, but she feels like she's been given an opportunity to fix her marriage before it starts…

Is that what she's supposed to do?

Or would Georgie and Neal be better off if their marriage never happened?
I was very reluctant to start reading Landline
, simply because this was the last book of Rainbow Rowell's that I had yet to read. All of her books are amazing, but amazingly, all of them have a very different aura about them. I love her writing style, and I particularly loved Eleanor & Park, but Attachments won my heart, too.
Fangirl was one I expected to move to the top of my list, but I think an amazing thing Rainbow Rowell does as an author is write stories that touch the hearts of different people in different ways. While all of her writing is splendid, each of her books speaks to a different reader, or the same reader at a different time. That's why it's so hard to choose which I would really call my favorite, and why I felt so torn between starting another one of her books.
Landline is one of those books that starts out realistically and makes you think the entire story is just about the characters and their relationships, but then there's a twist and you find yourself hesitant to give into it. Once I gave into the magical realism, though, I couldn't look back, and the story had me completely hooked.
I love the complex relationship dynamics this book throws at you. Mother-daughter, husband-wife, sibling and step-family; this book has it all. I also think I waited for the right time to read it, because Georgie is in the middle of a dilemma at work. She's gearing up to launch her own TV show, something she's worked toward forever, but she's also realizing that other things are important. Most of us can relate to being at a job we can get by on but are not really in love with.
The only thing I wish there had been more of is a more in-depth look at Georgie and her husband Neal's relationship before she tells him to go on the Christmas trip alone. It would have helped me understand them better as the book progressed, but by the end I was pretty well-informed, and I can understand why Rowell wrote it that way.
If you're the type of reader who loves character-driven books, like I am, any one of Rowell's novels will suck you in. Although Fangirl
 and Eleanor & Park
are more Young Adult, Attachments
 and Landline
are definitely geared toward working adults, so don't hesitate because you think she's a YA author. She's a very creative and thoughtful writer with a lot to say, and I hope she comes out with a new book soon.