For 2016, I set myself a relaxed reading goal of 25 books. I knew I could easily read that many, so it wasn't a challenge to read more. In fact, I wanted to prioritize reading more by making it less stressful for myself. If I had tried to shoot for 40 or 50, I know I would have fallen short. However, throughout the year, I was consistently on track or a few books ahead of my goal, according to my handy-dandy Goodreads tracker.
I also wanted to make sure I had time to take in what I was reading. I didn't want to pressure myself so much that I skimmed content that I was actually enjoying in order to finish faster. Personally, I only finish books I'm loving, and I only choose to read books that I'm excited about when I pluck them off my shelf. That means that at the end of this year, I rated almost all of the books I read with 4- and 5-stars.
Every year, I stick loosely to the yearly Modern Mrs. Darcy Reading Challenge, and I am proud to say that I read at least one book from (almost) every category. You can check out the 2016 Reading Challenge here.
So here are the books I read in those categories:
A book published this year: The Expatriates by Janice Y. K. Lee, Harry Potter and the Cursed Child by Jack Thorne and John Tiffany – I read The Expatriates with my book club, and enjoyed it. Cursed Child was an obligatory read that I was a little disappointed by as a fan of the series.
A book you can finish in a day: Coraline by Neil Gaiman – I read Neil Gaiman's Neverwhere a while back and wasn't blown away, but I really enjoyed Coraline. I ended up watching the film soon afterwards.
A book you've been meaning to read: The Good Shufu by Tracy Slater – I waited to get a hardback copy of this, and then it sat on my shelf for a while until I checked the reading challenge list and decided this book would be a good way to check off this category.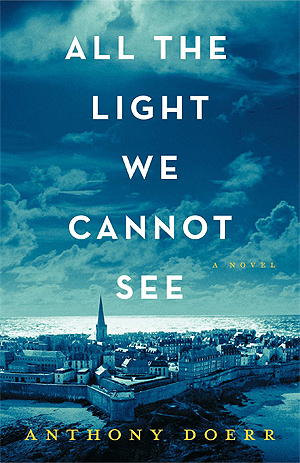 A book recommended by your local librarian or bookseller: All the Light
We Cannot See by Anthony Doerr – Okay, I had to fudge this category a little, since I live in South Korea. Most book sellers and librarians only speak Korean and are most knowledgable about Korean books. I tried using the twitter Ask a Librarian tag, but got mostly books I already knew I wasn't interested in. However, I do regularly attend a book club with Korean ladies, and we chose All the Light We Cannot See, so I think it counts.
A book you should have read in school: The Boy in the Striped Pajamas by John Boyne – I chose this because in middle school and high school, we read a lot of literature about the Holocaust, and this one would have fit in, had it been recommended reading. It's probably categorized as more of a children's book, but I think this book is fantastic, and something that everyone should read.
A book chosen for you by your spouse, partner, sibling, child, or BFF: The Knife of Never Letting Go by Patrick Ness – One of my good friends has almost the exact same taste in books as I do, and a few years ago, she gifted me with the first book in the Chaos Walking series, along with a few others. I ended up loving the book immensely, and I read the rest of the series as soon as I could get my hands on the other two books.
A book published before you were born: Jane Eyre by Charlotte Brontë – I guess this could count as a book I should have read in school, but all the other books I read this year were published after I was born.
A book that was banned at some point: The Complete Persepolis by Marjane
Satrapi – This book was banned by Chicago Public Schools for "graphic language and images" for students below grade 8. It was a fantastic, eye-opening, hilariously poignant read that I would recommend to anyone; especially those who have no contact with Iranian or Islamic cultures and would like a bit of a history lesson through the eyes of a woman. I read this as it was recommended by Emma Watson in her Goodreads bookclub Our Shared Shelf.
A book you previously abandoned: From the Mixed-Up Files of Mrs. Basil E. Frankenweiler by E. L. Konigsburg – I have this on my Kindle and I remember started it while riding a particularly long train ride in Japan, but I never picked it back up after that. I enjoyed it, and was a little bit sad that I had never come across it as an elementary school student, as this is something I would have loved to read back then.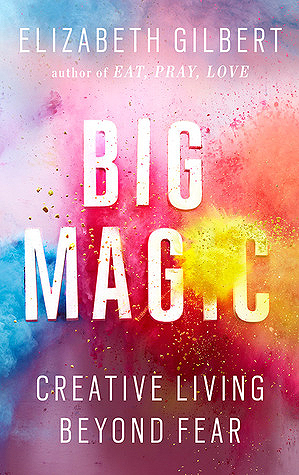 A book you own but have never read: Big Magic by Elizabeth Gilbert and The Unlikely Pilgrimage of Harold Fry by Rachel Joyce – Neither of these are books that I've owned for an exuberant amount of time, but most of the books that I've had for years and years are back in my mom's house in America. The ones I brought with my to Korea or have acquired since I came are mostly ones I've obtained recently. However, both of these were books that I'd always see but skip over, so this category gave me a good reason to pick them up.
A book that intimidates you: N/A – Originally I tried to read Outlander for this category, as its sheer length have intimidated me for years. However, the length isn't the only thing stopping me from getting through this mammoth. The pacing is slow and the details meticulous, making this a book that will take me an awful long time to get through. I am liking it so far, so I'll have to try again next year.
A book that you've already read at least once: Between Barack and a Hard Place by Tim Wise – I got this book as required reading for one of my college classes, but I technically never finished it. I did read parts of it, but I didn't feel excited by any of it, so I put it down. However, after the results of the November election, I was raring to see what the ever-knowledgeable Tim Wise had to say about racism and how it changes (or doesn't) when a black man takes office. I loved this, but it was so packed with information that it took me a while to get through it, despite it's petiteness.
Other books: As there were only 12 categories, I of course read more books than just those, so here are the other books that I read in 2016:
Quiet by Susan Cain
Me Before You by Jojo Moyes
The Real Thing: Lessons on Love and Life from a Wedding Reporter's Notebook by Ellen McCarthy
Think Like a Cat by Pam Johnson Bennett
To All the Boys I've Loved Before by Jenny Han
P.S. I Still Love You by Jenny Han
The Raven Boys by Maggie Steifvater
The Distance Between Lost and Found by Kathryn Holmes
The Ask and the Answer by Patrick Ness
Monsters of Men by Patrick Ness
The Thing Around Your Neck by Chimamanda Ngozi Adichie
Orange (オレンジ) 1-5 by Takano Ichigo (高野苺) – read in original Japanese
Justice by Michael J. Sandel
Let it Snow by John Green, Lauren Myracle, and Maureen Johnson
What books did you read in 2016?